Testimonials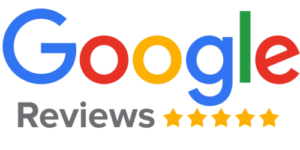 Linda worked with us from the moment we walked in their door. We looked at several samples and she was able to talk about what was trending and price. They offered several options. We took home a few samples. The price included measuring and install. Our kitchen looks great. We ordered a white quartz with gray and beige soft marbling. Very kind and install well done and professional.
Dear Linda,
But I want you to know that from the start, with your quick appointment to measure the counter areas to the final product today with the installation of my beautiful granite my whole experience with Heartland Granite has been unbelievably wonderful!
You have a wonderful showroom, great employees including the wonderful installers who cut and fit all in record time while taking care that my finished product is shiny and gorgeous! They even took the time to answer many questions as they worked.
This whole experience has been so painless for me including your rejection of the first two slabs that were delivered to you due to flaws through to my exquisite finished product!
I would never buy granite from anyone else in central Illinois!!!
Thank you so much!,
I just wanted to drop you a quick note to tell you how much we LOVE our granite countertops. It looks just beautiful and Andrew was able to make the backsplash look just fine with it, too. If you recall, I was a bit concerned about that – LOL. I've attached a picture of it all being done. Well, it's been done since the week after it was installed, but I finally took a good picture this morning (don't mind all the shadows though). I am so glad we went with the Summit Valley and not just go for the lighter colored ones because the Summit just has such an interesting look and it feels so smooth, too.
Linda has been just great to work with. She's so friendly, knows what she is talking about and very helpful. Linda was out of the office one day I just dropped in after that and the girl in there was just at friendly.
Linda was great to work with. She was willing to take time to answer all my questions and help with the selection of the perfect counter top.
We were impressed with every step from start to finish — an amazing testimony to what we worried would be a stressful experience. Jamie, Linda, Brandon, Garrett — thank you so much!
Timeliness, Customer Service, Other, Quality. Such splendid choices and personal attention; never felt rushed or pressured — Thank you!
My granite was installed yesterday, and I could not be happier. It is gorgeous! It's worth the trip to Bloomington to see the actual slabs of granite and not little square samples like most box stores have. The ladies there were so nice and helpful. Thank you so much!
I recently contacted Heartland for granite countertops to replace my Formica ones. I dealt with Linda, the owner, and she was wonderful. Even though I did not find what I was looking for on her lot she directed me to her supplier's website and how to look at the samples, check the gallery to see what it looked like in a kitchen, and to look at the slabs that were available. Thru this processI found exactly what I was looking For. Within 3 weeks she had my 2 slabs delivered to her, my kitchen laser measured and the granite installed. I have to say all of this was beyond my expectations and I am thrilled with my granite. All of their employees I dealt with were all very good, polite and professional. I highly recommend Heartland Granite and Quartz Countertops in Bloomington, IL.
Sorry I didn't do this sooner but we have been enjoying our new granite countertops! You're people from the showroom to the installation were so friendly, knowledgeable and polite..couldn't have asked for better. Our countertops were ordered and installed in record time. They are simply gorgeous! Thank you.
Outstanding customer service and installation.
Very pleased with my new countertops from the personal help with the selection to the professional installation. I highly recommend Linda and her crew!
Thanks Linda. The countertops turned out great! The guys did an excellent job.

I'll gladly refer you to family and friends! Great job.
Heartland Granite was great to work with. Good communication and always friendly. The whole process was seamless and the counter tops turned out perfect!
We love our new quartz counter top. Heartland Granite and Quartz Counter tops was a wonderful place to get it. They were so easy to work with. Let me take lots of samples home and answered all my questions. Once we decided on the piece they installed the counter top very quickly. The installers were fast and friendly. We also installed the remnants from the kitchen in two bathrooms. So now we are all set. Don't hesitate to use them when you need a new counter top.
Linda and Jaime at Heartland Granite are wonderful to work with. They have done several jobs for me and they always deliver a wonderful product with no delays. It's always a pleasure working with them.
Hi Jamie, Just wanted to let you know I am loving my granite counter top and also to let you know what a pleasure it was working with all of you. You take time with your customers and so does Linda. The guys that came to house were very nice and respectful also I would recommend your company to others.
Thank you, Phyllis
Linda and team at Heartland were fantastic to work with, very helpful through the process of helping us find the right match for our outdoor kitchen! Professionals in every way and so happy we selected them to work with. Will return for additional counter tops when we do the kitchen.
Tom and I would like to thank Linda at Heartland Granite for working with us and answering all are questions we had when purchasing our granite countertops.Our countertops were installed on times and her installers were very professional and left no mess.The countertops and the workmanship met all our expectations and they are beautiful.We highly recommended Heartland Granite. Thank you!
100% satisfied! My wife and I recently remodeled our kitchen and we had Heartland Granite install our countertops. After visiting their showroom we still couldn't decide on a slab of granite, so we made the short drive up to their supplier. There we were able to look at many more options and found the perfect slabs. Jamie was super helpful throughout the entire process, always responding quickly to any questions we had. The guys who came and did the install did an awesome job and were very personable. I would highly recommend Heartland to anyone!
We recently worked with Linda on a granite upgrade for our kitchen – she was super responsive and helpful. The countertop was installed on time and the quality of the stone and install was excellent. I very highly recommend!